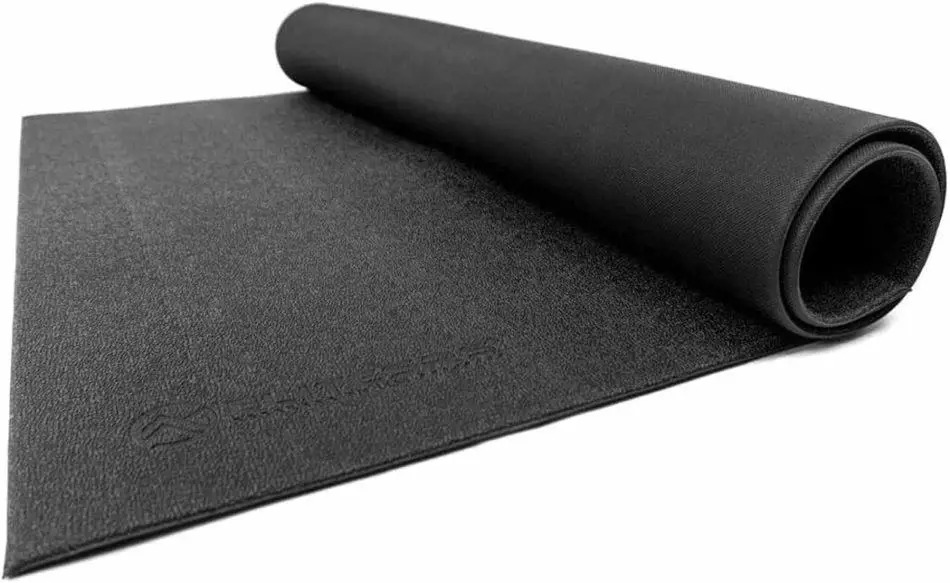 A jump rope mat is a great addition to your gym bag, allowing you to jump rope anywhere and extending the life of your jump rope cable. It also absorbs more impact than any other surface, reducing the impact to your knees, joints, and hips.
The best jump rope mat is the Jump Rope Mat by EliteSRS. This foam vinyl mat is light, easy to roll up, and muffles the noise of your jumping so family and neighbors aren't disturbed. This mat is specifically designed to reduce the bounce from your jump rope making it easier to perform double-unders. It will also extend the life of your jump rope cable, unlike jumping on concrete or cement
There are a few things I look for in a jump rope mat, all of which the EliteSRS mat has. I've covered each of those items below.
Size matters
When it comes to selecting a jump rope mat, size definitely matters. That is especially true for performing freestyle jump rope routines. You want plenty of space so that your jump rope doesn't catch on the border of the mat.
At a minimum, your jump rope mat should be 4ft by 3ft, which is exactly what the EliteSRS jump rope mat measures out to.
Anything smaller is going to make it difficult to find any rhythm without catching your jump rope on the mat itself. Anything larger, I find, can be somewhat of a hassle to carry or transport.
There are some other options out there, with larger dimensions, in case you're looking for more space. For me, the size of this mat works perfectly!
Picking the right material (ideally foam / vinyl hybrid)
The material your jump rope mat is made from is also an important thing to consider. There are a lot of mats out there made from really dense material, like PVC, which aren't nearly as absorbent or quiet when jumping on them.
Additionally, those denser materials aren't going to be quite as easy on your joints as a foam-made jump rope mat, which is a big reason why many people get a jump rope mat in the first place!
The best material for a jump rope mat is going to be some combination of foam and vinyl, allowing for a quiet, low-impact jumping experience.
Overall design
This one isn't as important as the first two, however it's still worth considering when looking to purchase your first jump rope mat.
You wouldn't think the design of the jump rope mat would make much of a difference, but it does. Simple things, like tapered corners so the mat doesn't catch the cable when jumping, make a big difference in your overall experience.
EliteSRS is a jump rope brand, all they do is create products for jumping rope. They designed this product specifically to create the best experience possible for the user.
They know their stuff!